Kendall's
Standing Seam Metal Roof Installation Team
When you are designing or remodeling your property, you always have to make sure everything fits in terms of style and the real design you want for it. If you don't understand what we are referring to it, let's make it simple. If you are going for a traditional design, you can't just get the perfect floors for it but then decide to install some features in your front yard that scream the opposite.
That would not only be a wrong move but rather chaotic as well. It is not going to be easy to keep a standard about what you want, especially because going for a style specific can be more difficult than it seems. Since you have a lot of options for all the parts of your property despite choosing something, you still have to make sure that each thing you choose actually goes well with the rest.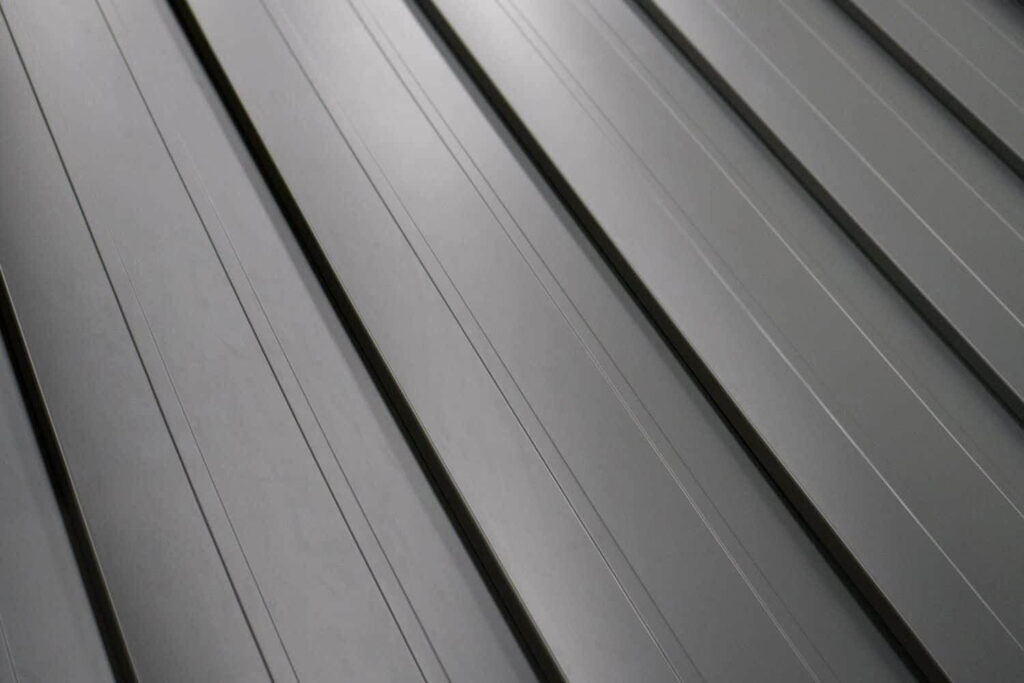 It is a lot of work and we don't want to lie about this since we have been there before. However, sometimes property owners make their lives harder for no reason. And it is mostly because they close themselves to certain options or alternatives only and don't take the time to look at others that could give the same result but better since they will go well with the other choices and elements.
In this case, we are referring to your roofing system in particular. We don't have to mention that your roof is the most important part of your property along with the floors and walls. And even when some homes or commercial buildings don't have their roofs showing to the public or every person that is close to the property, it still plays an important role in the entire design.
So, here is the thing. Your roofing system will be one of the most difficult parts to come up with because most homeowners—as an example—go for options like tiles or shingles. While business owners are more practical about them. Both perspectives are wrong and the reason behind this is simple: because you cannot abandon one for the other. Homeowners focus on the design while business owners care too much about how practical and cheap the roof is.
Being realistic, the perspective of commercial property owners makes more sense but sacrificing style can cost a lot, if it is a property that is available for everyone else on the streets. Therefore, you should go for the right option and point of view, which is focusing on both things at the same time. You need to pay attention to the quality of the roof and the performance it will deliver while also thinking about the aesthetical part and the cost.
We are sure that if you focus on the requirements for performance more than the design itself at the beginning, you will get to your perfect roof way faster. But if you want to do it the opposite way, it will also work but with more time spent. Now, we want to help you with this process which is why we are going to ask: what design are you trying to obtain? If you are going for a modern design that is so popular among both residential and commercial owners, we have the best option that meets every requirement and aspect: standing seam roofs.
Why a metal roof for your property and modern design
---
We know metal roofs don't have an amazing reputation, especially among homeowners. But this has been changing for good during the last decade since people are starting to notice how durable, long-lasting, and good-looking they are. We know it is hard to believe this when you are used to seeing roofs full of rust and corrosion.
But those problems are not impossible to avoid when you have the right coating for the metal roof you install. That being cleared, let's focus on the design. In the case of the standing seam roof, you can easily get a modern style thanks to how simple and unique the design is. The standing seam metal panels have one feature only: a raised lock where the panels join. The rest of the surface is smooth and neat, which makes it easy to obtain a modern look without too much effort.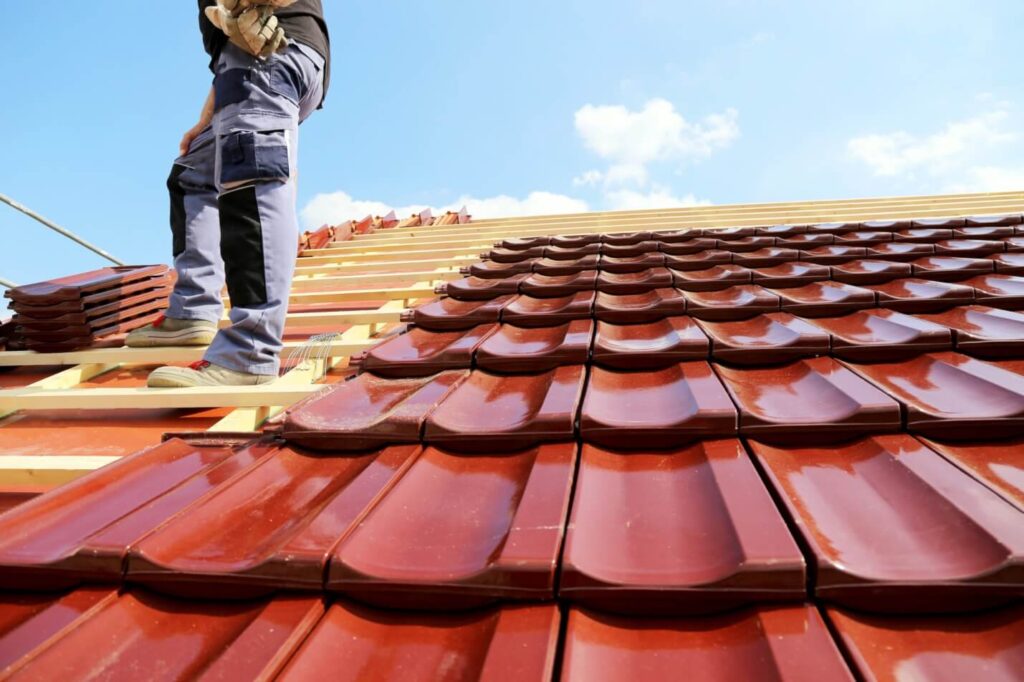 If you don't believe us, just look at the picture available here! We know you will fall in love with this option and if you do, we just want you to make sure to get access to reliable roofers that can install it and guarantee that the materials will not go to waste due to poor installation. Our company Quality Metal Roofing Crew of Kendall can help you to get the best standing seam roof in the entire state.
We will make sure to get the best panels for it in the colors you want and apply the coating required to make it last according to the climate of the city and other conditions. Rest assured that by the end of the day, you will have a modern-looking roof installed on your property. We are specialized in this and our roofers have been working in this industry for over 30 years alongside us and new members of the staff.
If you have other needs besides installation related to this roofing system, in particular, you can count on us for them. We are a metal roofing company in Miami-Dade County, and we are not dedicated to standing seam and installing it only. We can do anything you want as long as it is related to metal roofs.
Now, focusing on the roofing system at hand, we assure you it will not disappoint and before we even start the project, we will show you samples so you can be sure it is the right decision. Don't worry about the quality and performance and just be certain that it will deliver the design you are looking for since we are pretty sure about it already.
Time to Replace Your Roof? We Can Help
---
Considering roofing replacement? When it comes to roofing projects, many homeowners rely on professionals to get the job done. At Quality Metal Roofing Crew of Kendall, our specialists stick to all the industry standards when installing metal roofing on both residential and commercial properties. Therefore, you can be sure of getting a sturdy roof on top of your house. As a result, you can get the best services from our company in the following fields;
What Locations do we Serve?
---
Quality Metal Roofing Crew of Kendall is a name you can trust and rely on. Our metal roofing services were limited in Kendall, FL when we started. But with time our company has expanded and is now serving over ten locations within Florida.
It shows how reliable we are. Here are some places within Florida, where you can access our world-class metal roofing services: –