Kendall's
#1 Residential Metal Roofing Contractors
If you are thinking about going for a new design or maybe working in a new residential property you just acquired, we suggest you prepare yourself. There is a lot involved in getting everything done, and we believe it is not necessary to say too much about this since you must have a good idea about it. Now, we applaud you for wanting to invest time and effort in getting your home—or next property—done with the designs you want. 
But we want you to remember something: aesthetics are not everything, you need to worry about performance and quality as well. Now, if you ask us which part of your property will give you more problems at the moment of this project, we have to say your roof right away. Your roofing system that plays such an important role not only in the design and aesthetic of the property but also in functionality.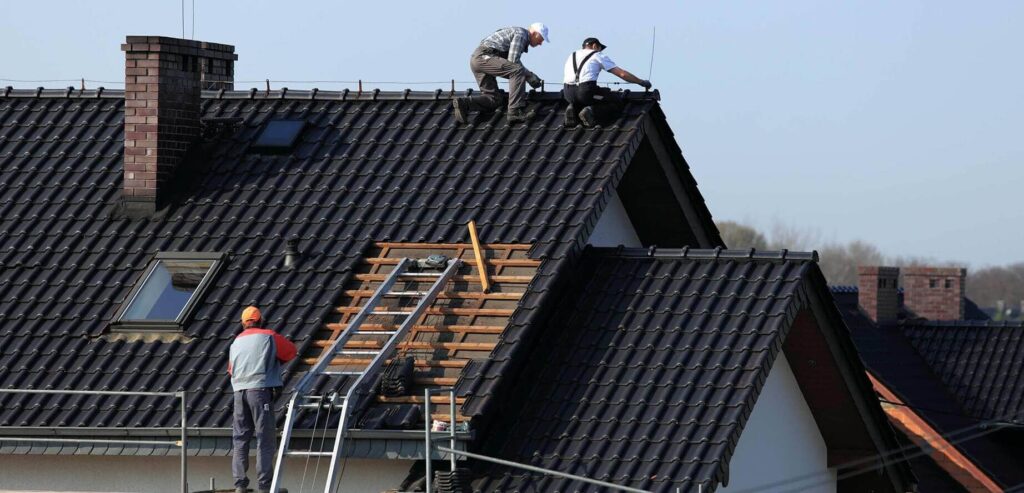 After all, there is no way you will have a good property without the proper roofing system. If you have some problems or issues with your roof, you practically have a problem with the entire property. Therefore, taking your time to make the right decision will be crucial in all this. There are way too many options for your roof in this case, and this just reaffirms that you need to take your time with it.
That being said, is there something we can recommend to you? Well, metal roofs are the surprise you need for your home. It is strange to recommend metal roofs for a home or residential building, but if you doubt about it is because you haven't seen a good metal roof during all this time. Also, you need to think about why commercial property owners prefer them over other options. For business owners, the main reason is that metal roofs are durable.
They can guarantee an amazing performance for not only 10 or 20 years at most like other roofing systems but for double or triple the time. Metal roofing is the best option if you are trying to obtain a roof that can last for decades, help you to protect everything inside the property, and still allow you to get the design you always wanted. We know that what makes you doubt it is the aesthetical part of the roof.
You don't think it can look stunning and we understand why. Many of the metal roofs you can see on the commercial buildings are not the best ones to take as examples. But we are sure that you haven't noticed some roofing systems are even metal ones due to how to look they good. This is a secret about metal roofs: you can mimic many roofing systems. 
You can obtain very similar results to slate, clay, and tiles when choosing the right metal roofing system and materials for it. Therefore, what is stopping you from installing one in your home? You will not regret your decision no matter the option you choose among them. But for it, just make sure to get the right experts to complete the entire project. The installation plays an important role in how long the roof is able to last and resist over the years, and how many problems it will give you when it comes to repairs and maintenance.
At Quality Metal Roofing Crew of Kendall, we can help you with all the process of choosing and also installing the metal roof for your residential property. Our company has been in the metal roofing industry for over three decades, and we assure you every single one of our roofers and professionals is experienced and well-trained for this project. You will not have to worry about quality services and results when you allow us to handle the entire process for you.
And to show you why we are the best option among companies, we have feedback from our clients and several ways to show you results from previous jobs. Now, there is something you have to remember: we not only offer installations. We can handle other services related to your metal roof in case you already have one installed, such as:
Repairs and maintenances. 
We will perform the repairs whenever they are required or during the maintenance of your roof. Now, maintenance is not that necessary or often since you should be able to enjoy your metal roof for several years before even performing the first one. But for both of them, we will be there all the time.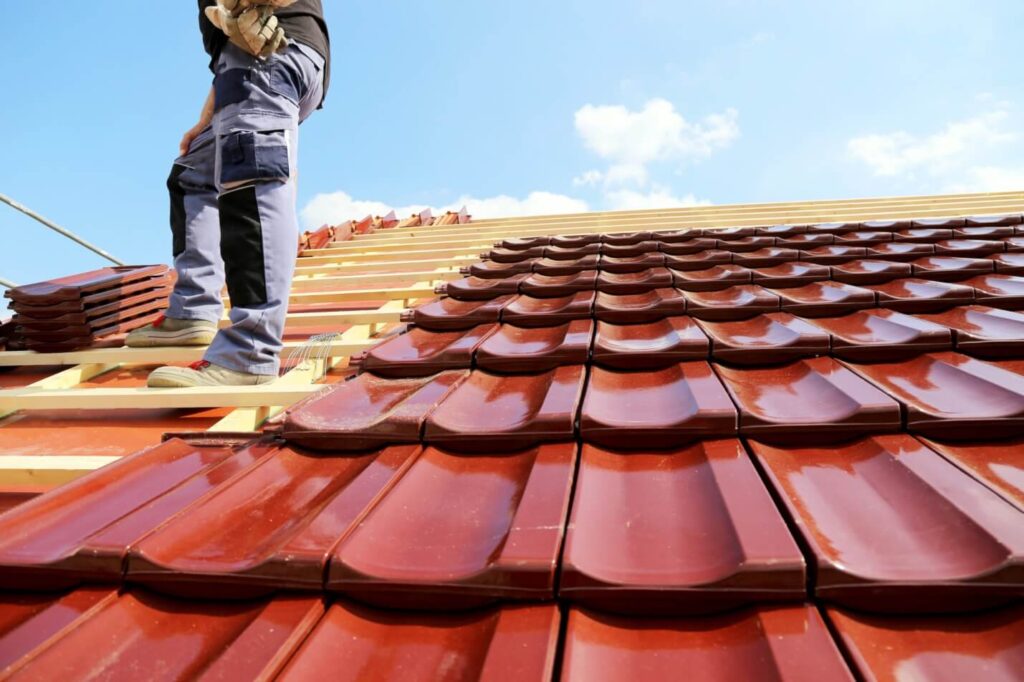 We can help you to make the decisions.
Choosing the right metal for the panels, shingles, or tiles you will install is more complicated than it seems. You need to keep in mind the design you want, the climate in the city or place you live, and your budget. Having to consider so many aspects and elements when trying to come up with a decision is what makes everything so difficult and exhausting.
We want to help you with this even if you decide to get it installed in another way. Or if you just need this service for whatever reason it is. Of course, this is before you get it installed, but we wanted to mention this service that is not offered for many companies in the industry nor city.
Re-roofing or retrofitting. 
If you are going for options that help to add more years and support to your roof like those two, count us in. Re-roofing and retrofitting are not common but we are aware that many property owners prefer it over having to replace their metal roofs.  
With us, you will not have to worry about anything since we will always deliver the best results and guarantee you are happy and satisfied. Thanks to our contractors, you will have nothing more but a well-placed roofing system and the best services. As for other services for your residential metal roof, just make sure to contact us and we will give you more information depending on your needs and problems.
Time to Replace Your Roof? We Can Help
---
Considering roofing replacement? When it comes to roofing projects, many homeowners rely on professionals to get the job done. At Quality Metal Roofing Crew of Kendall, our specialists stick to all the industry standards when installing metal roofing on both residential and commercial properties. Therefore, you can be sure of getting a sturdy roof on top of your house. As a result, you can get the best services from our company in the following fields;
What Locations do we Serve?
---
Quality Metal Roofing Crew of Kendall is a name you can trust and rely on. Our metal roofing services were limited in Kendall, FL when we started. But with time our company has expanded and is now serving over ten locations within Florida.
It shows how reliable we are. Here are some places within Florida, where you can access our world-class metal roofing services: –