Learn About Quality
Metal Roofing Crew of Kendall
Getting to know who you are hiring or employing is the first thing to worry about, and since you know this already, why don't we start to introduce ourselves? If you are a property owner that is looking for metal roofing services to either install a new metal roof or perform a service in an existing one, count on us. We at Quality Metal Roofing Crew of Kendall have the best contractors who are experienced, trained, and equipped to deliver the best results for whatever you need as long as a metal roof is involved.
Our company has been in the industry for over 30 years, and one thing we want to mention before anything else is: did you know that metal roofs can look stunning? Before getting to who we are in specific, we want you to know that if you are here because of a recommendation and idea of installing a  metal roof, you are not only in the right place but also making the right decision. Property owners are afraid of metal roofs because they have a reputation that is not entirely negative but neither positive.
As a result, they question the decision of installing one or not in the end. Well, the main reason why they think this is because they are unsure of the design and style they can get. You can have a metal roof and make it look like premium options such as cedar, slate, clay, and many others.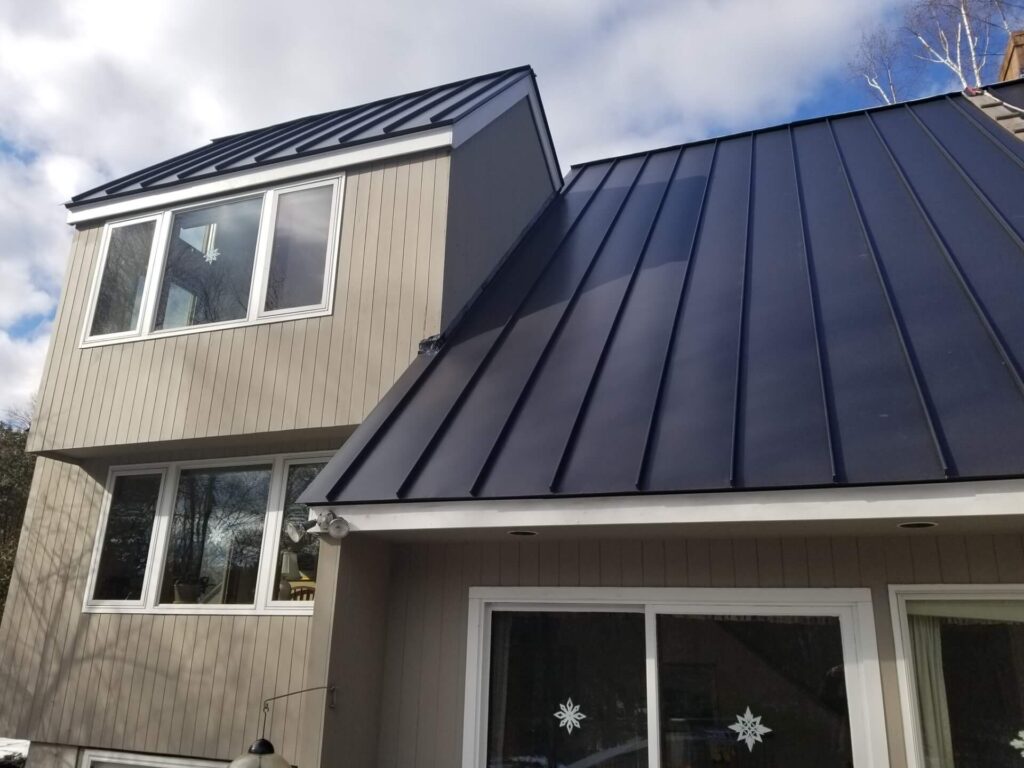 You just need the right materials, options, and be careful with your choices. Our company starts its duty and role here. We will help you to choose the metal roof that not only fits your needs but also your preferences in every single way.
It is hard to make a decision since the number of metal roofs available goes over 30, and we are quite short there. Therefore, don't expect it to be something fast to get done, but with us, it will indeed be faster than doing it alone. Also, you are guaranteed to go for what you want instead of having to spend more time, money, and effort in replacing it after seeing the result.
Now, who we are in all this before advisors? The roofers you need to get your metal roofing system installed. We are a company that has been offering this in the entire Miami-Dade County and everyone who has contacted us and relies on us for its roofing systems has never been disappointed. This means you will have the results you want and even something better.
Also, we work with more than just installations. Our company has trained its contractors and experts to be able to perform services like repairs, maintenance, replacement, re-roofing, retrofitting, and more. And we work with both residential and commercial buildings in every city and town located in the county or near it.
There is nothing we can't do for you, and if you are near us, there is no excuse to not contact us when you know we can deliver the results you want and need. There is a lot of information about us, and you can start to get to know more by visiting the rest of our pages on our website where you will get details about our contractors and services.
Time to Replace Your Roof? We Can Help
---
Considering roofing replacement? When it comes to roofing projects, many homeowners rely on professionals to get the job done. At Quality Metal Roofing Crew of Kendall, our specialists stick to all the industry standards when installing metal roofing on both residential and commercial properties. Therefore, you can be sure of getting a sturdy roof on top of your house. As a result, you can get the best services from our company in the following fields;
What Locations do we Serve?
---
Quality Metal Roofing Crew of Kendall is a name you can trust and rely on. Our metal roofing services were limited in Kendall, FL when we started. But with time our company has expanded and is now serving over ten locations within Florida.
It shows how reliable we are. Here are some places within Florida, where you can access our world-class metal roofing services: –