Welcome to Quality
Metal Roofing Crew of Kendall
When you are going to hire a company, you need to make sure it has everything you need and want. Otherwise, what is the point for it?  However, it is not easy to find companies nowadays in the metal roofing industry, nor to get access to information about them that is detailed and offers everything you need. 
Now, we wanted to do things differently in your company—in a positive way.  This is why we want to make sure you are certain about needing us by offering all the information you need right here and now.  At Quality Metal Roofing Crew of Kendall, we are specialized in metal roofs only and that means you can get any service related to roofing as long as it involves one made of zinc, aluminum, copper, or steel. 
The question we have for you before continuing is: are you familiar with metal roofs?  If you are here that can be because of two reasons: 
You are indeed familiar with them and want to access a service we offer. 

You are not and need some information and details to know if you will need our services or not. 
Well, we will give you the answers to both of the situations.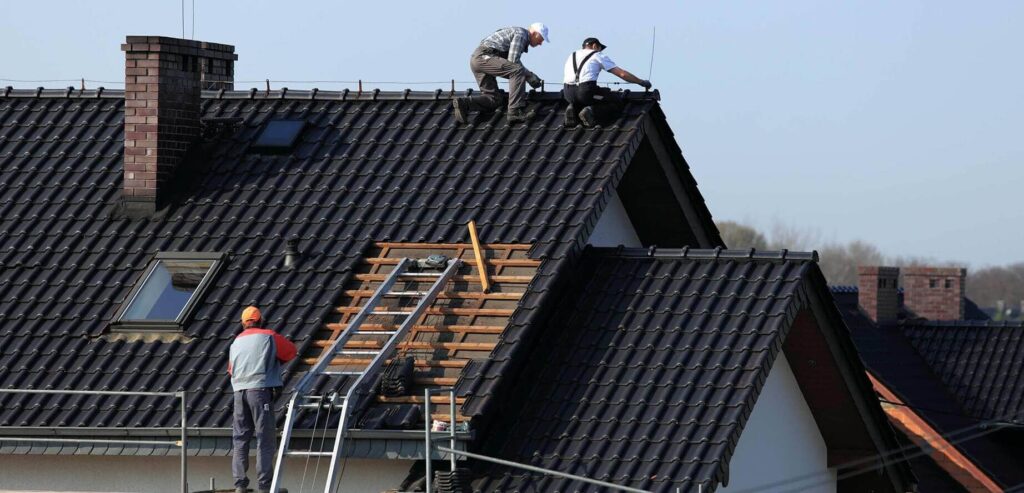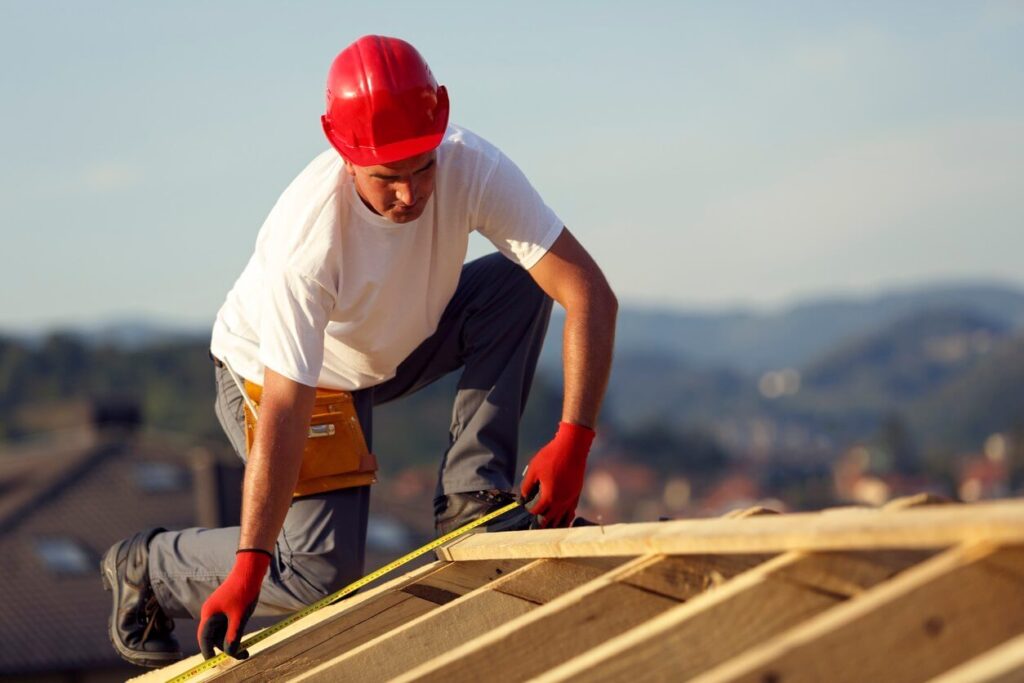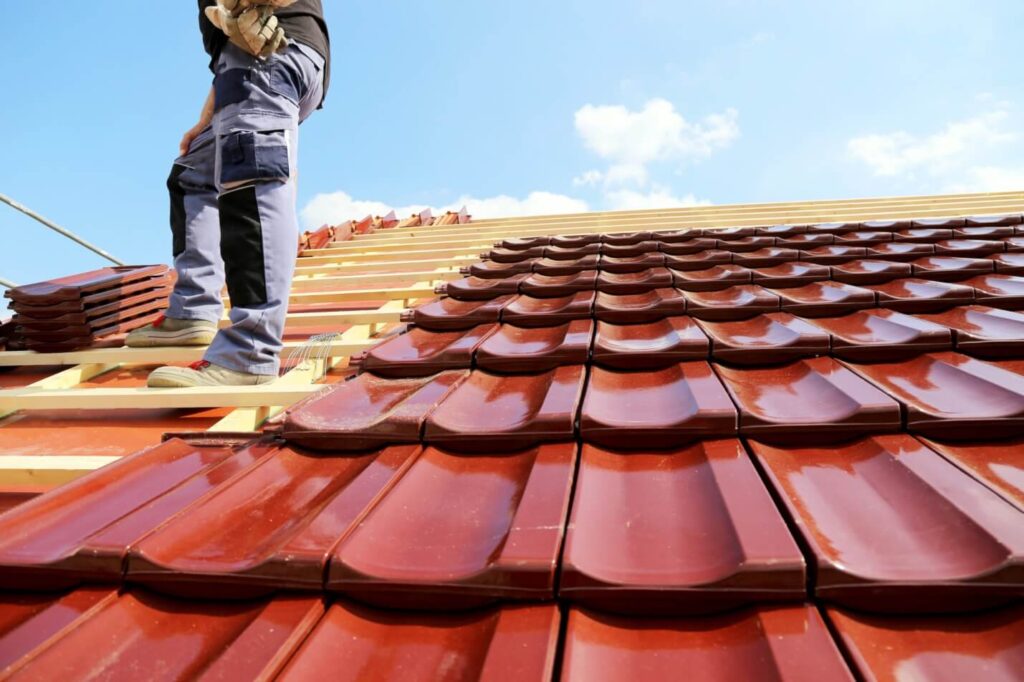 If you are someone that is not familiar with them, you need to start by knowing that metal roofs are not just made of any metal out there. The options available are the 4 ones we mentioned before and two of them are premium ones: zinc and copper. That means they will be more expensive than usual and are part of the group of roofing systems not everyone can access.
However, you don't need to go for those options to have good results. Aluminum and steel are not only 'just fine' but rather amazing for what you want and need. We are not saying that zinc and copper are useless, but they are not for everyone. Most of the roofing systems people have installed in their properties when it comes to metal ones are made of aluminum and steel for those reasons:
They are affordable.
The durability and longevity that is characteristic of metal roofs.
The designs and profiles are available.
The number of options when it comes to colors and textures as well.
How easy is it to deal with repairs and maintenance.
The styles they offer in order to obtain a final result.
Why are we being so specific about the materials so far? Because you need to be well informed to make decisions before even installing the system or considering it. You see, some of the materials work better according to the climate and structure of the property where they will be installed. That means you have to keep in mind the design you want but also the best option according to climate conditions and certain aspects such as fire resistance.
It is not going to be that simple to come up with a decision even when you have a good design in mind so far. For example, you might have chosen the material and even decided to use panels for the system, but you still have to get the final decision in the specific system you want. Panels are many, you need to be more specific about it. You have a corrugated, standing seam, tapered panels, and so on.
We can continue the entire day and the same applies for options like shingles or tiles. Does everything make sense so far? Great, because we have more.
Why you need a metal roof for your property
---
Because it will deliver everything you need. We got too into explaining the materials that completely forgot about focusing on the reason behind the decision of many for installing a metal roof. You see, every metal roofing system is not only durable but also long-lasting. While other options like slate or clay which are premium one can offer around 20 years of use, you can expect double or triple from a metal one. 
They are outstanding in this, and there is no other roofing system in the market that can compete in terms of longevity. This alone should be a reason to go for them without second thoughts. But we know you are still nervous about the aesthetical part. This is something that worries residential owners—mostly. 
After all, no one wants an ugly or boring metal roof installed. But are metal roofs boring in the first place? We don't think so. They are stunning when you take the time to design them and go for the right option that meets your preferences and delivers the results you want. However, you cannot know this unless you go over several options available in the market. 
We want to make it easy for you so here is a tip: you can mimic other roofing systems. If you have a design or style in mind you can easily look for it but in this case, keep metal in your mind as the material you are going to use. Actually, many of the pictures you see on the Internet or the properties you have a look at having metal roofs instead of any other you think it was. This shows you how amazing they can be to fool everyone, and we couldn't be happier about this because you are not getting something worse but rather better. 
So far, we haven't told you a single reason to refuse this option. And we assure you the reasons behind needing one will easily become into wanting one. But since we just mentioned the reasons for not wanting a metal roof, allow us to mention the only two here: because they are noisy and rust and corrosion are a problem. We cannot deny that metal roofs can be noisy during raining days and when anything falls.
But this is something that can be dealt with by using the right coating and covers which didn't exist before. You can reduce the noise almost to zero and forget about this. But what about rust and corrosion? Nothing that the right coating cannot handle. Nowadays, you have many options for this, and they are mostly based on the metal roofs themselves.
For steel and aluminum, people use zinc coating to reduce the corrosion since this material is resistant to it in particular—which is one of the reasons why it is premium. You can use copper coatings as well and get several results and variations depending on this and other elements or additions. There is a lot to process so far, and we know you are getting a bit overwhelmed by all the information.
However, just focus on this for now:
Pros 
They are durable and long-lasting.
Adding a few more here: they are low-cost, lightweight, environmentally friendly, and energy-efficient.
You can obtain different designs and profiles.
It is possible to mimic other roofing systems.
You will obtain more for less.
Cons
Rust and corrosion.
Noise
But those problems can be solved by taking the time to work on them and the elements to add.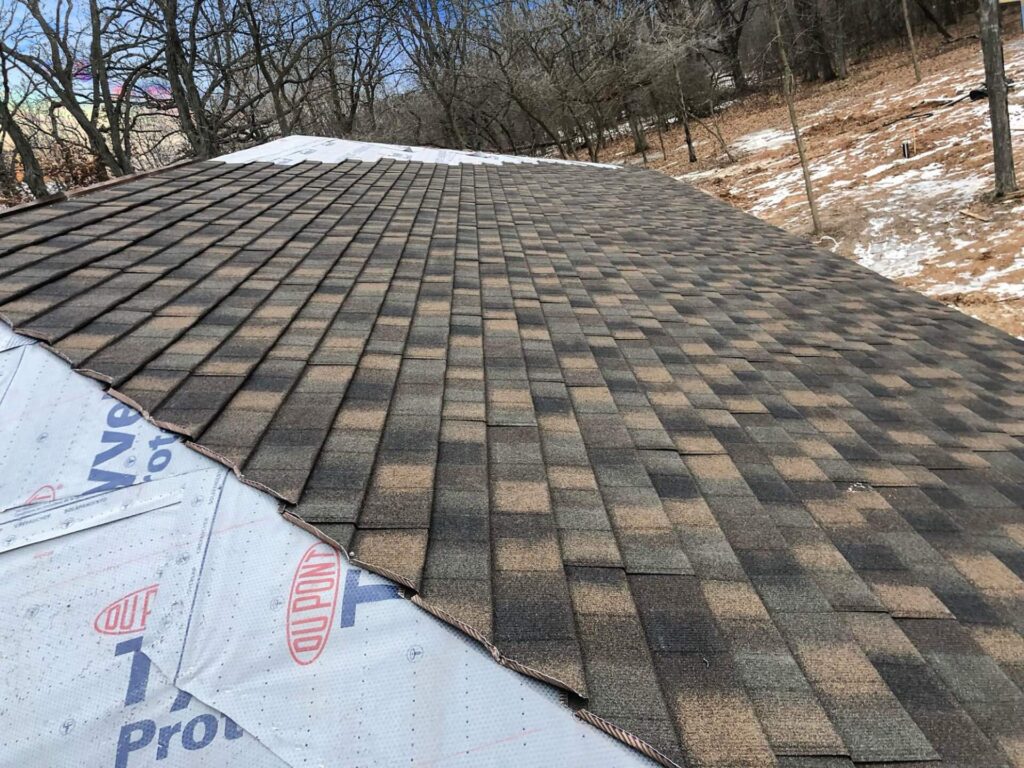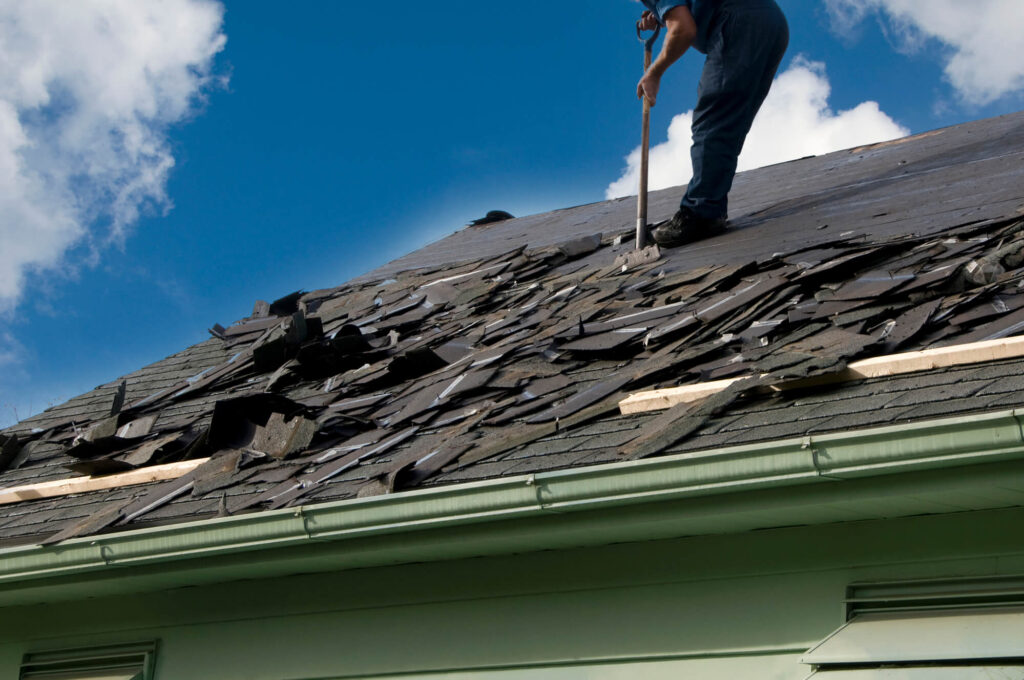 What to do if you want a metal roof for your property
---
First of all, do not think about installing the roof alone or by yourself. Roofing is a difficult task, well, we would describe it more as dangerous than difficult itself. You need to take the right safety measures and for this, experience, training, and the right equipment are necessary no matter what. Therefore, you need to make sure that whenever you decide to go for it, you get a well-experienced and qualified company for it. 
We at Quality Metal Roofing Crew of Kendall can help you whenever you consider metal roofs as the one you need help with or want for your property. Our company offers the best metal roofing services in the area, and this doesn't include installation only. We can do much more for you and you will discover it soon. Continuing with what needs to be done, it is simple: look for the metal roof you want. 
It is about making the decision of the roof you want for your property since our contractors will take care of the hard work. However, we understand that going through this choosing process is a difficult part for all the reasons we mentioned before indirectly. We have given you enough information to understand why this task is going to be difficult. 
So far, you need to focus on the design more than the material, and if you have preferences for shingles, tiles, or panels, you will have to look at the options available for them only. Ten times easier than going over all the metal roofs available. But besides choosing the roof, keep in mind you need to choose the paint, texture, coating, and extra elements for it. Our company can help you with this as well thanks to our experienced and well-trained experts that always deliver advice and guidance for new or frequent clients.
Why you need professionals for metal roofing
---
Property owners are always eager to take some projects on their hands and handle everything without spending a single dollar on someone else. As a result, many accidents and poorly installed roofs take place, giving companies like us a lot of work. Now, we are not worried about how much work we will have but rather about your safety and budget.
People end up spending more money and time as a result of their mistakes, and it is inevitable since we will have to handle the original problem plus fixing all the mess left behind. By knowing this, we are sure you will think twice about getting something done by yourself when it comes to roofing systems. Also, we want you to know that the first installation of a metal roof is more important than any other service you perform in the future.
When you poorly install a metal roof, it is 100% sure you will have many problems to deal with that could have been easily avoided with the right person installing them. But when you actually get it installed correctly, you will not have to think about serious problems taking place, and the maintenance you will perform is going to be minimum. Usually, we encourage DIY ideas when it comes to simple tasks like cleaning the roof and getting some rocks of the reliefs of the panels you have installed.
However, for installation and other serious projects or services, make sure you forget about what DIY is. It does not matter if you end up hiring another company for them.
We just want you to go for the best and safest option out there, which is getting the required professionals for any project you have in mind for your metal roofing system. That being said, our contractors are experienced and qualified to help you to install any metal roofing system you decide to install as we mentioned before. And this includes residential and commercial buildings since we know how to work well with both types of buildings.
Most metal roofing companies in Miami-Dade have their services limited to either residential or commercial ones. However, we made sure to work with both of them. Commercial property owners love metal roofs, so we couldn't dare to leave them out of our services. As for residential ones, we know people are starting to love metal roofs as much as we do, which is why we want to make sure they get the best possible results to enjoy them as much as they can.
We do not want you to handle everything on your own either due to how dangerous it can be and all the risks involved in roofing services. Of course, we also worry about our safety, which is why our company has a service in specific: inspections. Keep this in mind that whenever you hire us for a metal roofing project, we will perform one no matter what. Fortunately, we will not charge for it.
We know property owners worry about this because, most of the time, they are limited when it comes to money. We don't want to be the ones that make you go over what you can actually pay. However, we cannot negotiate the inspections either since we need to know your property and know the condition of the existing roof in case it applies to guarantee the best services and metal roofing systems. The entire process will take a bit longer, but it will be worth it since you will have the answers to several questions in case you are contacting us for more than just an installation.
Why us and not another metal roofing company
---
We have worked hard to deliver the best services in the area, and this has been proven thanks to all the people that have trusted us. But if we have to be specific and give you facts about it, we can do it without problems.
How to get in contact with us
---
Accessing our services is as easy as making an appointment with your dentist: it only takes a call. We are not one of those companies that will ask you for a lot of information in order to access some details or services in our company. And this means you can call or email us anytime and ask anything you need without problems.
We would love to know your name or company's name to save you in our data and give you a more customized experience next time or if you decide to hire us. But we will not go further than that. Our company is quite specific about what is requested by the client or the potential one. And as for the method to contact us, is as we mentioned before.
Calls are answered during working hours and you can expect to get in contact with one of our experts on your first try. This staff member will be excited to answer all your questions and clear every doubt. As for email, we know some people prefer to write everything down and expect very detailed information. Unfortunately, companies since to have a problem with this since they always reply late and there is always missing information. With us, this is different. 
We will reply within the first 24 hours to make sure you get the details you want in no time and expect a detailed reply with all your questions and information requested. We know it is necessary to be specific, and we will include some extra details for this as well. Now, we also work with a contact form, which you can find right below and on several pages of our website. We know how much people hate them, but this one will be your favorite. 
The reply will appear in your inbox in no time and you will be able to get in touch with one of our experts directly—roofer, not staff member—in case you have specific questions about some systems and services. We know how to work properly, and we also know that communication is everything for businesses and clients. Therefore, expect the easiest methods to contact us just as we mentioned before by giving you detailed information about them. And do not hesitate to get in touch with us. 
You are not obligated to hire our services for a call or email only. We are here to answer everything without forcing you to anything, so feel free to let us know what you need and what you are looking for. We will make sure to cover every detail, get you the information you want, and rest assured that just as our communication, our services, and results will be even better.
Time to Replace Your Roof? We Can Help
---
Considering roofing replacement? When it comes to roofing projects, many homeowners rely on professionals to get the job done. At Quality Metal Roofing Crew of Kendall, our specialists stick to all the industry standards when installing metal roofing on both residential and commercial properties. Therefore, you can be sure of getting a sturdy roof on top of your house. As a result, you can get the best services from our company in the following fields;
What Locations do we Serve?
---
Quality Metal Roofing Crew of Kendall is a name you can trust and rely on. Our metal roofing services were limited in Kendall, FL when we started. But with time our company has expanded and is now serving over ten locations within Florida.
It shows how reliable we are. Here are some places within Florida, where you can access our world-class metal roofing services: –